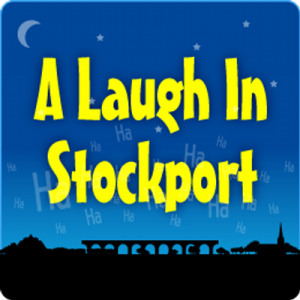 A Laugh In Stockport Comedy Night – Dyergnosis Murder with Harriet Dyer
Thursday, 7 December 20177:15 pm - 10:30 pm
2017-12-07 19:15:00 2017-12-07 22:30:00 Europe/London A Laugh In Stockport Comedy Night – Dyergnosis Murder with Harriet Dyer Stockport, Seven Miles Out
Harriet Dyer returns to A Laugh In Stockport to treat us to her brand new 2017 show Dyergnosis Murder.
Following a triumphant run at this year's Edinburgh Fringe Festival, Harriet asked if she could come back to Seven Miles Out to share her hour-long show with our lovely audience. Naturally, we said yes.
Here's the blurb:
Harriet Dyer (BBC Live at the Fringe, BBC Ouch, BBC Radio 4 Extra and that idiot that didn't cook her chicken on ITV's Dinner Date) for purposes of this show is Detective Dyer. Expect a menagerie of tomfoolery and tentacles. So many tentacles. Open her door and flop yourselves in. 'Dyer exists in a joyful equilibrium, at the point where self-depreciation and a total embracement of oddness meet in utterly likeable harmony… Beautifully, brilliantly weird… Absolutely worth a watch' (BroadwayBaby.com).
In support we're delighted to welcome Vivian Jackson and renowned psychic medium, Dave Du Beke, of the celebrated Most Flaunted team. Disappointment, imprisonment, and untimely death are just some of the things we face everyday in Stockport – but what will happen when they visit Seven Miles Out?
The magnificent (and friendly) Lewis Charlesworth will be taking over the reigns as special guest MC for December, as Danny Sutcliffe is having a mid-life crisis and refusing to come down from the roof of his shed.
Doors 7.15pm; show starts 7.45pm
Advance tickets: £7 – available from the venue or online at the link below:
http://www.stockportcomedy.co.uk/thursday-7th-december-dyergnosis-murder/
Licensed venue. All acts subject to change. Strong language throughout. Over 18s only. Refunds only available if we cancel the event. Free parking.
You are politely requested not to talk while acts are performing. No large groups.